Independent/Supportive Living — Area B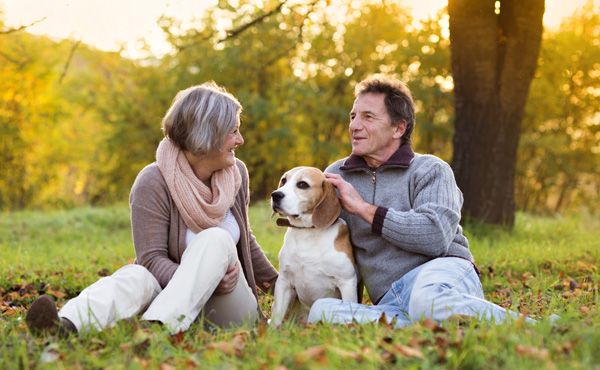 September 20, 2014
It is proposed that Area B (see map below) will retain all current zoning regulations related to residential uses, including detached and attached dwellings. Current zoning for Area B permits a total of 10 lots with one dwelling each.
It is proposed that Independent/Supportive Living be added as a permitted use in Area B (see details about Independent/Supportive Living below). As our rezoning proposal is focused on improving the social and generational viability of the overall development at Seymour Landing, Area B (together with the village area) has been the focus of the most intense design consideration for the rezoning.
It is proposed that Area B be made up of four Sub-Areas as shown on the map below:
Sub-Area B(1) is well suited to provide for Secured Market Rental Housing, which is proposed to be defined as follows: "SECURED MARKET RENTAL HOUSING means a development or part of a development, used only as market rental housing, which has a covenant or housing agreement registered against title restricting its use to market rental housing, for the longer of 60 years or the life of the building, or for such other term as may be agreed upon by the Municipality and the owner." Sub-Area B(1) is located immediately adjacent to the village-related mixed uses, and is immediately accessible to the proposed passenger ferry dock at Seymour Landing. The planning intent is to create a special small new neighbourhood community that provides a campus/resort-like style of living centred around education, recreation, hospitality, and wellness which will attract a mature population interested in alternative housing forms and transportation modes. It will further help to retain local seniors by providing support services and a lifestyle otherwise not available on Bowen Island. The location will provide convenient access to the passenger ferry link for easy access to services on the mainland, such as medical specialists, specialized shopping, cultural events or entertainment.
Sub-Area B(2) is made up of sites north of the golf course's 9th fairway, and mostly south of Seymour Bay Drive, with relatively modest grades suitable for easy walking or "golf cart/low-speed vehicle." These sites are well suited for housing forms to provide for Independent/Supportive Living in privately owned homes.
Sub-Area B(3) is made up of two sites intended for outdoor community and recreational use, a kitchen and communal dining facility, assembly, and workshops. All uses in Sub-Area B(3) shall be non-commercial.
Sub-Area B(4) shall provide for outdoor recreational use.
It is proposed that the maximum number of dwelling units in Area B be as follows:
In Sub-Area B(1): A minimum of 40 Independent/Supportive Living Secured Market Rental Housing suites, plus 40 additional dwelling units which may be rented or market units, depending on demand; and
In Sub-Area B(2): No more than 60 privately owned Independent/Supportive Living market (dwelling) units.
To make the commitment of Secured Market Rental Housing suites financially viable, it is proposed that the construction of a defined number of rental housing suites be linked in proportion to the construction of a defined number of market units (for example, one rental unit could be built for every market housing unit that is built). This commitment could take the form of a Housing Agreement, to be implemented after Third Reading of the Rezoning Bylaw. We look forward to discussing this commitment with municipal staff through the rezoning process.
On gradual build-out, it is expected that Seymour Landing will become a major economic and social driver for the island. Considering the generally slow rates of absorption on Bowen Island, it is expected that the full build-out of Area B may take a decade or longer, similar to the expected build-out of Area C.
We are proposing the provision of Independent/Supportive Living housing forms as a permitted principal use in Area B.
The proposed definition for Independent/Supportive Living is: "INDEPENDENT/SUPPORTIVE LIVING means a building or group of buildings, detached or attached, that may contain dwellings ranging in size from small studios to multiple-room suites, townhomes, or single-family style residences for rent, lease, live lease, or private ownership. A range of services may be provided, e.g., meals, housekeeping, laundry, regularly planned activities, access to recreational and educational and wellness facilities, shuttle bus service, and assistance with shopping, and trips on and off the island."
While a slow build-out generally would pose a serious challenge to the point of making it impossible to achieve financial viability of the proposed uses, we believe that the proposed mix of Independent/Supportive Living in Secured Market Rental Housing and privately owned dwellings, combined with the parallel and gradual build-out of the adjacent Seymour Landing Inn/Resort in Area A and the Retreat/Campus and commercial guest accommodation units in Area C, will provide the needed minimum scale of operation to ensure economic sustainability. That is because all of those uses will require similar operation/management services, meal services, housekeeping, laundry, transportation logistic and other services — and none of the proposed uses have to be built all at once but can gradually grow parallel to each other while sharing the load of services between each other.
We envisage that food services for Area B will be provided initially through the kitchen facilities at the nearby Inn/Resort in Area A. In fact, the Inn kitchen facilities may be much more viable if they serve the daily needs of a regular clientele at the Independent/Supportive Living community instead of being impacted by constant changes of season, weather conditions, weekends versus workdays, etc.
Once the Independent/Supportive Living units have arrived at a sufficient number, it is planned to provide a separate kitchen and communal dining facility in Sub-Area B(3). This will coincide with the gradual build out of the Inn/Resort, and the commercial guest accommodation units and Retreat/Campus which will warrant a kitchen facility to serve their own requirements.
It is proposed that the size of Secured Market Rental Housing suites in Sub-Area B(1) be limited to a maximum of 90 square metres (968 square feet) and a minimum of 35 square metres (375 square feet).
It is proposed that the size of market units in Sub-Area B(2) be limited to a maximum of 220 square metres (2,367 square feet).